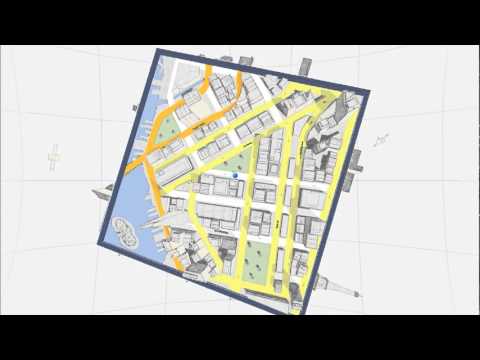 You have to admire Google, you really do. They're just so cool. Everything they do is cool. So what if they're now just 'another big corporate' and the hold a gazillion bites of data on me and only push me the stuff they think I want to see – they're cool, come on admit it.
I read somewhere once a statement about how to get to the essence of a problem: Simplify, Simplify, Simplify. For me that's simplifying the problem down to it's essence!
And it's the simplification of things that, I think, Google does so well, and what makes them so cool. Think google.com – it's simple, it's cool. Their ads – they're simple, they're cool. The Google+ interface (although I just can't keep populating my social sites, so I really don't spend any time there, sorry big G) it looks simple and is simple, it's cool.
I love the simplicity of all the Chrome marketing stuff they do – I've talked about it before. But those aren't simple to create I hear you say – Okay, I'm sure they were pretty complicated to put together, but they just look simple. And as we know simple = cool.
Take the Cube, a WebGL game on Chrome Experiments about Google Maps (created by B-Reel) for example, it's an interactive 8-level labyrinth game that tests your navigation skills through different cities using features of Google Maps. As well as being a simply good play, you can challenge your friends to beat your best scores. It's simple, it's cool.
And the best thing about Cube is, if you missed it, it was inspired by the very wonderfully cool Explore Your World video (Watch it here).
And they just can't help themselves. Their offices look cool. Their products look cool. I'm sure their profit margins look cool (well in comparison to the EU's!). Google are simply cool.
In a world that's crowded, hassled, intense and highly technical, I do admire Google for remaining simple. And that's pretty cool.