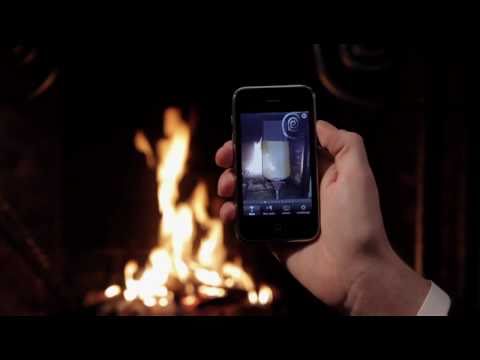 Yes, we all know there's an app for everything! Now there's even one for those moments when you really have to toast an event but you're driving and are very responsible person. What do you do? You don't want to appear rude, or come across that you simply don't care for the situation. No stress, help is at hand – but from IKEA!?!
IKEA have put out some interesting (some might, and have, said strange!) iPhone Apps recently – here for example. The old adage (but with a modern twist) – any App is a good App – has some part to play, but is this really a good thing for a brand? Yes exposure is great, and hey, it is the season to celebrate a little, but you do get the impression that it's a case of any App will do for some brands.
At least with IKEA Skål! there is a slight connection – I'm imagining you can buy the glasses from your nearest Scandinavian inspired store – but it all seems a little novelty to me. Don't get me wrong, I love IKEA, not least for their ethos of bringing accessibility of style to the masses, and I do admire there 'experiments' with digital media, but it's a sign of our times – novelty just becomes novelty, and very quickly at that!
The danger in all this is that when brand rush to 'connect' with their cool and trendy audiences, they may simply cheapen their long term brand message for the sake of quick wins.
It wasn't that long ago that we were all talking about how digital was the savior of all that interruption advertising stuff we wanted rid of. Are these types of Apps simply a nod back to those antagonistic times? Or are we finding that having to have meaning and purpose in everything we do is simple too much effort – when all we want is a little fun?
Brand always have, and always will benefit when they listen to their customers and add real value to their lives. That, I believe, is the core of any successful campaign. Brands must ensure that in their genuine, but sometimes rushed, wish to connect, they don't loose sight of that simple fact.
Anyway, that's enough chat, it's Christmas. All I can say is Cheers, I'm off to the IKEA sale – or should that be Skål!